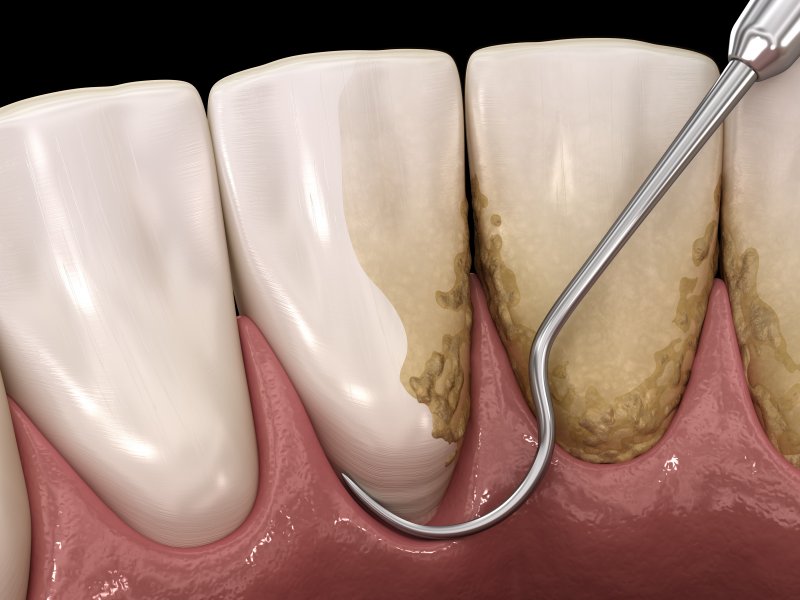 When symptoms of gum disease escalate beyond the early stages of gingivitis, it is time to inquire about more extensive treatment. Your dentist in Leesburg will likely recommend a process known as scaling and root planing, which will help to minimize infection and restore gum health, but how do you know it won't return? When talking with your dental professional about this type of treatment, a common question might be "How often do you need scaling and root planing?" To find out the answer, read on.
What is Scaling and Root Planing?
Scaling and root planing is a process designed to help individuals who are suffering from periodontitis. When gum disease is left untreated, the plaque and tartar that accumulate around your teeth and gums will require dental intervention to be removed. Unfortunately, regular brushing and flossing will not be enough to eliminate it from your smile, so it is likely that your dentist will recommend a more extensive form of treatment.
Scaling involves gently scraping away plaque and tartar from the gum line and deep within the gum pocket formations. Once this is complete, your dentist will then begin the root planing process, which involves smoothing the tooth root to encourage proper reattachment of the tissues to your teeth as well as minimize the possibility of reinfection. Smoother tooth roots make it much more difficult for bacteria, tartar, and plaque to adhere to your teeth.
How Often Is It Needed to Maintain Better Oral Health?
Because this process requires patience and careful attention to detail, you should expect your appointment to take some time. Your dentist will need to be sure that all bacteria are thoroughly removed, otherwise, the infection can return and begin to attack your gum tissue, bone, and tooth structure.
Individuals with healthy teeth and gums only need a regular dental checkup and cleaning twice a year; however, depending on the severity of your periodontitis, your dentist may recommend scaling and root planing, also known as a deep cleaning, at least twice a year or more. Many periodontal patients are seen every 3-4 months; however, it is ultimately up to your dental professional to determine the frequency of your visits.
In addition to your deep cleanings, it will be necessary for you to maintain good oral hygiene at home, as this can further minimize your risk for reinfection and keep your smile looking and feeling its best between appointments.
About the Author
Dr. Jennifer Pham completed her Doctor of Dental Medicine degree in 2010 at Temple University School of Dentistry. After finishing rotations at Albert Einstein Medical Center, Episcopal Hospital, and St. Christopher's Hospital for Children, she returned to South Riding and began practicing in Northern Virginia. Offering her patients comprehensive dental care at her office in Leesburg, she is equipped to provide high-quality treatment using the most advanced technology. Suffering from gum disease? She and her team can perform scaling and root planing or recommend another viable solution to help restore your gum health and improve your smile. If you are experiencing the symptoms associated with gum disease, contact us via our website or by calling (703) 777-5600.