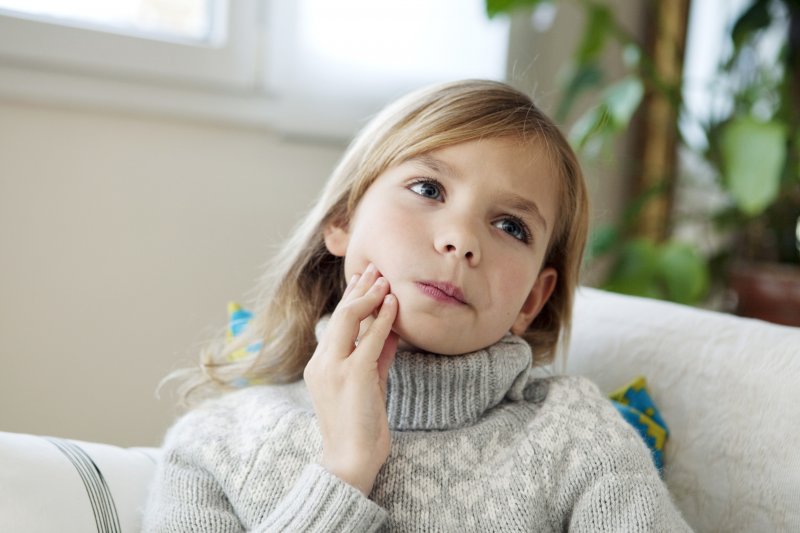 Have you seen your child rubbing their jaw more often recently? Do they keep complaining that their mouth hurts? They might have developed a TMD – temporomandibular joint disorder – that is causing their jaw to function improperly. If you don't want your little one to grow up dealing with chronic or recurring pain, then you need to keep an eye out for warning signs of this common condition. Read on to learn more about children's TMD and what you can do about it.
How Does TMD Develop in Children?
TMD occurs when the muscles and ligaments around the temporomandibular joint are stressed or injured. The most common causes of TMD in children are stress and trauma to the jaw. Young children might also develop congenital jaw deformities that can contribute to TMD. Other possible risk factors include grinding and clenching of the teeth, misalignment of the jaw, arthritis, and muscle spasms. It's important to have the full picture regarding your child's health so that you can act quickly if you suspect they have a TMD.
How Will You Know If Your Child Has TMD?
Call your dentist in Leesburg right away if your child is suffering from any of the following TMD symptoms:
Jaw pain and fatigue
Difficult opening and closing the mouth
Frequently experiencing earaches or a ringing in the ear
Unexplained headaches happening on a regular basis
Pain that occurs whenever they touch their temporomandibular joint right in front of the ears
Swelling around the temporomandibular joint
How Can TMD Be Treated in Children?
TMD treatment may consist of a combination of therapies depending on how serious the condition is. Sometimes the pain can be relieved through a series of jaw exercises meant to maintain a healthy range of motion. Your child can also wear an occlusal splint that holds their jaw in a more natural resting position. The splint will typically be worn at night so that your little one's jaw joints have a chance to recover while they rest. There are other options that might need to be considered if your child's TMD is unusually severe, such as altering their teeth to restore balance to their bite so that the jaw muscles reach their intended resting position; a dentist can go over these potential solutions for you and point you in the right direction to begin treatment.
You're likely to have a lot of questions about TMD and how it might affect your child (such as things you can do at home to help the pain or what kind of tests will be done to make the diagnosis). Be sure to write all of your questions down so that your concerns are addressed during that first consultation. The more you know, the sooner you'll be able to stop your child's pain!
About the Author
Dr. Jennifer Pham always has her patients' best interests at heart, which is why she's developed a caring approach to dentistry that keeps them as comfortable as possible. Through her advanced postgraduate training and continuing education, she has learned how to treat TMD in patients of all ages. To schedule a TMD consultation for your child at Downtown Family Dental of Leesburg, visit our website or call (703) 777-5600.