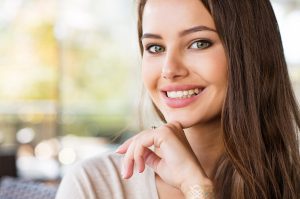 If you're unhappy with your teeth, it's easy to be embarrassed by your smile. You might avoid engaging in conversations, smiling for pictures, or even attending social gatherings. Although you might feel alone in your struggle, one-third of adults don't like their teeth either. Thankfully, you can give your self-esteem a boost with a smile makeover in Leesburg. Believe it or not, there are 4 amazing benefits you can enjoy by enhancing your teeth.
What is a Smile Makeover?
A smile makeover uses a combination of restorative and cosmetic treatments to improve the health, function, and appearance of the teeth. Your dentist performs an extensive consultation and discusses your goals to create a personalized treatment plan, which can include a variety of procedures, like cosmetic bonding, veneers, or dental implants.
What are the Benefits of a Smile Makeover?
A smile makeover is an investment in your overall quality of life because it offers a variety of benefits, including:
Improved Self-Esteem
It's easy to feel the weight of your imperfect teeth holding you back in life. Correcting your aesthetic flaws will instantly boost your self-esteem and change your outlook, so you'll have stronger social and carrier prospects because you'll be more outgoing.
Depending on your treatment plan, a smile makeover can also improve your dental health, like fixing decayed or broken teeth. Even correcting alignment issues has its oral health benefits because your teeth will be easier to clean, reducing the likeliness of common dental issues, like tooth decay or gum disease. As a result, you'll also have lower oral health expenses long-term because you'll lessen the need for a costly treatment down the road.
More Career Opportunities
Research shows that people who have an attractive smile are perceived as being more intelligent and professional. Cosmetic dentistry can change the way people see you to give you a competitive edge in your career growth.
A bright, beautiful smile is often said to make a person look younger. Replacing missing teeth or reversing tooth discoloration can take years off your appearance, so you can look your best.
Is a Smile Makeover Right for Me?
A smile makeover can be used to resolve a variety of issues; however, you'll still need a thorough consultation to ensure it's the right choice for you. Generally, you're a candidate for a smile makeover if you're interested in fixing:
Dark tooth discoloration or stains.
Chipped, cracked, or broken teeth.
Abnormally shaped teeth.
Missing teeth.
Shorter than average teeth.
Invest in a Confident Future
Your cosmetic dentist will give you a beautiful smile you'll want to show off. Take your first step toward a confident future by scheduling your consultation.
Meet Dr. Jennifer Pham
Dr. Pham has over a decade of experience in the art and science of dentistry. She earned her dental degree at Temple University School of Dentistry. Dr. Pham regularly continues her training to provide modern services to help each patient achieve their best smile. Contact our office today to schedule your consultation.